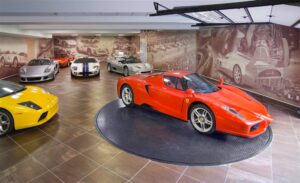 Scott's Automotive Inc. has a new showroom featuring all-American classic cars. It's an entirely new showroom with the same good old customer-focused services. The new showroom will showcase the best American classic cars such as the Chevy Camaro, Pantera, Dodge Viper, Pontiac, Thunderbird, and many more.
The shop is known for repairing, assembling, and maintaining old classics, as well as new car models. Their new showroom is a display of the type of quality automotive service they have been providing for over 30 years in Brandon, FL. Classics like muscle cars by Chevrolet and even Panteras will be part of the featured units on display from May 2011 onwards.
This automotive shop has been providing high quality auto repair services since 1982. In addition to their new showroom, Scott's Automotive Inc. is more known for their menu of services that includes collision restoration and preventive maintenance for a variety of vehicles such as cars, trucks, and SUVs. Their team's extensive knowledge and training in repairing and maintaining domestic and imported vehicles. The shop guarantees all customers the best service they deserve. Their cost-effective offerings make them the perfect alternative for auto repair and maintenance services as compared to the usual car dealerships. In addition, the vehicle's manufacturer warranty will remain valid even after they're done working on it.
In addition to their showroom, one can also stop by their shop for the following auto services:
General Repair and Maintenance Services
Collision & Body Repair and Restoration
Transmission Repairs
Engine Repair
Auto AC Repair
Electrical Repairs
Cooling Systems
Minor Repairs
Major Repairs
Come see Scott's Automotive Inc's showroom to check out the old American classic cars and also have the opportunity to browse the latest models of cars, trucks, and SUVs.